Read all about Brendan's recent trip discovering all that Malaysia has to offer from stunning beaches, delicious food and some of the best scuba diving in Asia.
Kuala Lumpur
Pretty much everyone starts their trip here with it having a major international airport with direct flights from hundreds of destinations – before you arrive if you haven't already organised your transfer make sure you download the taxi app 'Grab' which you can use throughout Malaysia for the lowest taxi fares available. After around a forty minute trip you'll find yourself bang in the middle of Kuala Lumpur try to avoid rush hour!Some of the most ionic buildings you will find in Asia are the Petronas Towers lighting up the KL skyline they are hard to miss with the best views of them coming from the large number of rooftop bars the city has to offer my favourite being the Heli Bar an old helicopter pad turned bar you can now enjoy amazing 360 degree views of the KL skyline while sipping on a cocktail or a beer at reasonable prices. Another great way to enjoy some of the best views in KL is to climb the Petronas Towers themselves and do the skywalk from one tower to another not for the faint hearted – book your ticket in advance to avoid disappointment this should cost around ten pounds. Now one thing this city does have in abundance is shopping with two of the main markets situated in Chinatown being the Pettaling night markets packed to the brim full of stalls selling pretty much everything you can think of but particularly good for clothing and electronics so get practicing your haggling to find the best bargains. Round the corner from this is the central market – a huge air conditioned market specialising in local artwork and ornaments making great souvenirs to bring home. After you've shopped till you drop you may fancy escaping the city life and what better way than a trip to the nearby Eco Forest just outside the city for a walk above the jungle for some fresh air and enjoy the view with the monkeys. If you'd like to experience some history and culture the Batu Caves are also only a hour's drive from KL with day tours available for around 20 pounds for transport and walking day tours around these historic caves with some magnificent temples and statues. 
Where to Stay & Eat?
The foodie scene in KL has improved drastically in the past couple of years with a blend of Indian and Chinese cuisines giving you loads of options to keep everyone happy – keep yourself going with the wide range of street food on offer or head to the more popular restaurants. Devils Corner has a number of branches spread around the city in which are perfect for a cheap breakfast with a massive range of Indian food ( I recommend the Roti Canai some of the best Roti I had on my travels) If its Cantonese food your after then head to the restaurant 'Shanghai' in the Bukit Bintang district of the city and be sure to try the braised pork belly with rice to mop up the delicious sauce or head to Chinatown for the street food if you are on a budget! With a number of well known hotels scattered around contact us today and one of our tea will give you the best prices and options KL has to offer.
Cameron Highlands
Around a beautiful three hour transfer from Kuala Lumpur by car or bus you will find yourself in the Cameron Highlands a very unique settlement in the mountains of central Malaysia it feels like you could be in the Alps with a huge British influence bringing in fresh bakeries and some very quirky cafes. Home to some the best tea on the planet (certainly the best tea I've had in Asia) this town is surrounded by hills and hills of tea plantations which are delightful to stroll around with a cup of tea and slice of cake waiting for you at each pit stop – see how the tea is made with a tour around any of the tea plantation factories and bring some back for the family to taste!
Where to stay and eat?
The food in the Cameron Highlands has Indian and British influence with some of the best Indian food I had in Malaysia coming from the Singh Chapati Urban restaurant may I recommend the paneer curries – along with some amazing Malay food from 'Yummy Mummy's cafe or for a quick snack, there is a number of  cafes all serving freshly baked bread and cakes served  with a cup of tea of course! For a relaxing wind down after a day of hiking head to the 'Lakehouse Hotel' an old fashioned country house with loads of character and also a spa for that all important foot massage! The 'Smokehouse' hotel was also in a great location and high praise about its views and food.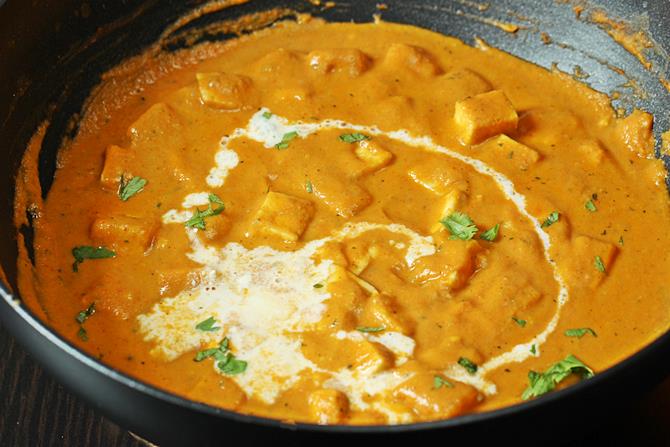 Georgetown, Penang
After a refreshing couple of days up in the highlands I recommend your next destination be the quirky coastal Georgetown a hotspot for street art as well as delicious street food complimented with a number of bars to wash down your dinner with a refreshing beer. The best way to see Georgetown in my opinion was the bus with a number of hop on and hop off tours available stopping at all the best spots around town to admire art by some of the best recognised street artists in the world. Also head for a stroll down the numerous peaceful jetties around the town in which Chinese settlers have made their home setting up stalls selling local food and delicacies. For the best views of Georgetown and surrounding areas head up to Penang hill a short cable car costing around five pounds allows you to get a great view of Georgetown and Penang!
Where to stay and eat?
Famous again for its street food if you want a light lunch or breakfast then be sure to head to one of the food markets on offer and taste as much as possible, one area that stood out was Little India in which the street was crammed full of local food stalls selling everything from some of the best chicken tandoori I have had to vegetable samosa and pakoras all different shapes and sizes but full of different interesting flavours.
Langkawi
Now it's time to relax on one of the many stunning beach resorts Malaysia has to offer and this one comes with the added bonus of being completely duty free you know what that means..more shopping! But that certainly is not all this island is good for with miles of stunning coastlines to explore, beautiful waterfalls and amazing wildlife. If you are looking to stay around the main strip of restaurants, bars and shops then head to Cenang Beach where it is all happening sits a beach around 1 km long with loads going on from paragliding to jet ski tours of the island if your into your water sports you will be spoilt for choice, also hang about for sun down as there are some of the best sunsets on this side of the island. Or rent a car or even scooter and live like a local for the day discovering the island yourself, make sure you keep an eye out for Skull Beach and Temurum waterfall as well as going up the cable car for some incredible views of the island (costing roughly around five pounds) make sure you save this for a sunny clear day as clouds tend to hinder the experience. If your looking for wildlife on your journey I can highly recommend a trip to the Mangrove which only takes half a day in which I saw swimming monkeys, snakes, jumping fish and a lot of eagles in which Langkawi is famous for.
Where to stay and eat?
Two of the highest rated resorts on the island include the 'St Regis' resort a five star hotel right on the beach with amazing sea view rooms and also some of the highest rated restaurants the island has to offer with a menu full of delicious seafood in which Langkawi is famous for. Another option for both somewhere to stay is Cenang beach which is full to the brim with resorts and restaurants serving every cuisine you can think of. For a couple of drinks of the beach head over to Thirstday right on the beach with live music and a great atmosphere and don't forget the cheap drinks.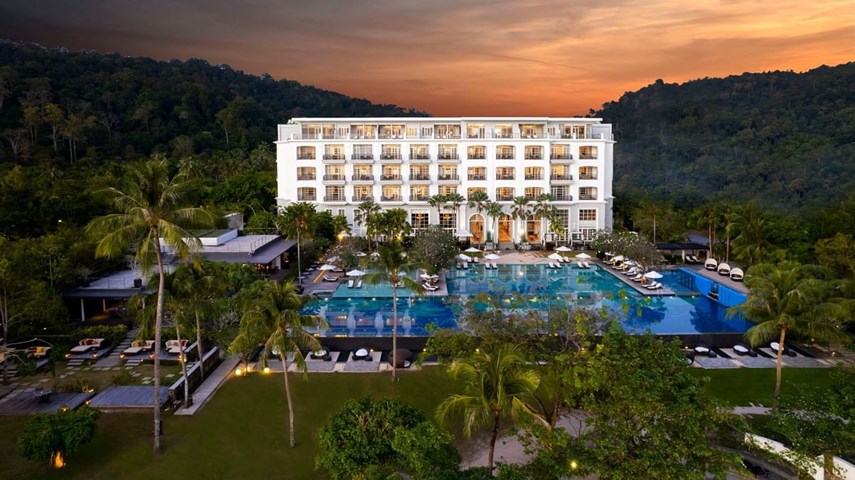 If you have any questions about the blog or Brendans trip don't hesitate to ask and email us or fill in a contact form and we'll get back to you as soon as possible – Or have a browse at some of the tours and resorts on offer in Malaysia – click here